Artipelag is a modern art and design museum outside Stockholm, founded by the owner of BabyBjörn, Björn Jakobson. The driving idea behind Artipelag is to combine art and cultural experiences with nature and wildlife in the swedish archipelago. In addition to 3000 square meters indoor exhbition space, a network of outdoor wooden trails lead visitors around the 200 hectar outdoor area, that offers its own art experience in addition to nature.
With the exhibition Bloomsbury Spirit, Artipelag honours the Bloomsbury groups work and influence on the British and European cultural scene in the 20th century. Artipelag use Vjupoint to take the visitors on an audio journey in the Bloomsbury world as you walk between thematically decorated rooms.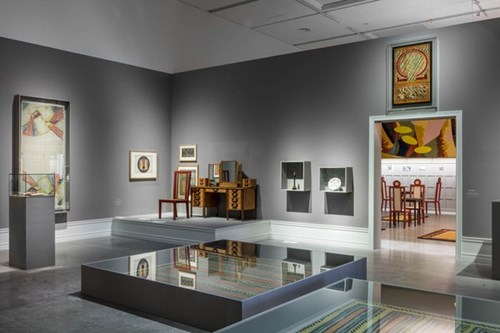 Future extensions of the app will include the outdoor exhibition Detour, that opens June 7th.